wait till 72hrs nova maybe doing maints on them servers, there has to be a person right there to do it, it has no remote connection for them servers. so you do have to wait ok. give it 24-72hrs
will i started DF1 i got to them servers without any trouble at all. it has to be your end of it.
i even taken a screenshot as proof: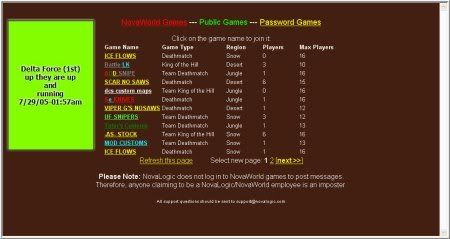 "click-on image to enlarge it"
DF1 servers link:
http://nw2.novaworld.net/dflobby5.htm
__________________
*Steam friend code: 34798540
Player Name: Unknown77
*Untold news not on main news: [
click-here
]
*Discord: Unknown77#7121
Playing now days: mass effect serials 1,2,3 & Andromeda deluxe!